URO1,BIS GrCH.Spirit Rhapsody in Indigo, CGC, CA

Introducing "Indigo" -  URO1, 2x UKC Best in Show GrandChampion Spirit Rhapsody in Indigo, CA.
A most beautiful member of the Spirit family, she is our first homebred puppy, out of two AKC Champion parents. Born on February 6th of 2008, she was one of a spectacular litter of 7 pups.  She stood out from the rest with her balanced, light, consistent movement and carriage, her exceptional angles, both front and rear, and pretty head. She has maintained her soundness into adulthood. She has a sweet, never scared attitude, with a little less get- up- and go then her mother,Spirit. 
  Indigo's stunning father,  Am/Can/Int'l Ch. Degana Anything Will Do is oozing with breed type and soundness and has passed that on to Indigo. She has points towards her AKC conformation championship, but we decided that there was more to Indigo than growing hair. She finished her UKC Championship in one weekend, and has two UKC Best in Show awards. She has an excellent nose and has high apptitude for upland bird work and tracking. When out with our trainer, she has high bird drive and loves to flush pheasants! She has titles in  obedience, lure coursing, and dabbled in agility. She ran up to 30 miles per week for 3+ yrs when she lived in a guardian home.  A dog must be sound to put on that kind of mileage and never get an injury or break down. We consider her to have the ideal body type for a versatile poodle. She had her first wonderful litter of 7 blue and silver pups 10/23/12, we kept her daughter Bubbee. Second litter in 2014, we kept Bronco. Indigo has proven herself to be an amazing producer, with beautiful, correct, and consistent pups. These pups have excellent angles, beautiful movement, and smart stable happy temperaments. 

Indigo is retired from breeding and living in a loving retirement home in Burnsville, Mn. We are so grateful for her contribution to our breeding program.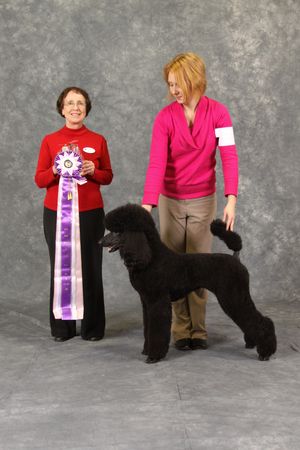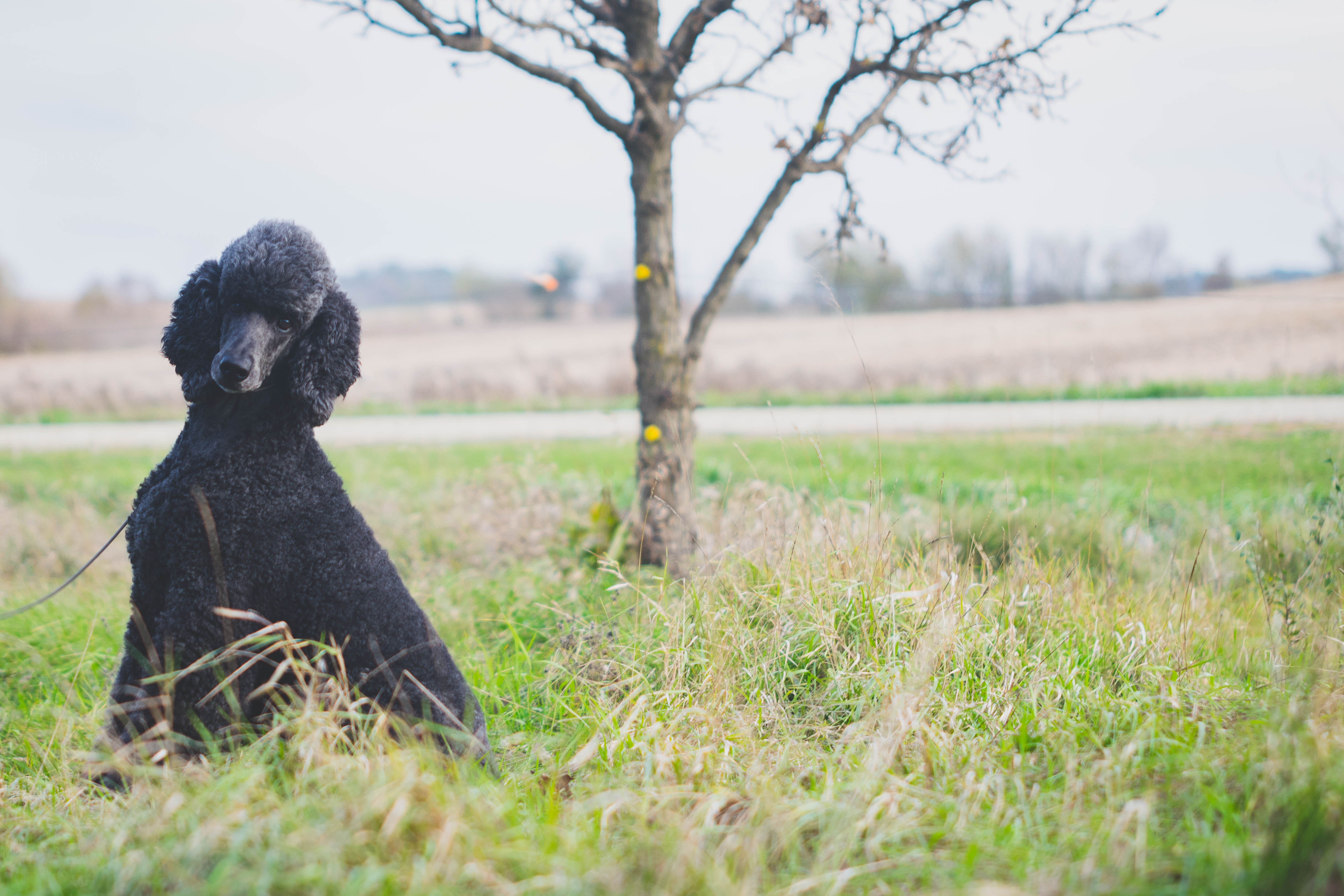 Indigo's Health Testing:
OFA Excellent Hips 2011
OFA Normal Elbow Xray 2011
Eyes Cerf normal 2009 /2011
NE Clear by parentage
VWD clear by parentage
DNA color tested- carries cream/white and does NOT carry for parti gene
45-50 lbs and 24 inches tall at the shoulder
Indigo is the 6th generation of CHIC health certified lineage!
Her multi champion pedigree : http://www.poodlepedigree.com/pedigree.asp?ID=365419

Indigo Show Updates:
Her first show she received her first point towards her AKC Champion title by going Winners Bitch and Best opposite in Lake Elmo, Minnesota!

She recieved a Group 2 placement in an AKC Bred by exhibitor show as a puppy

January 2009-Indigo was Reserve winner's bitch at the AKC Twin Cities Poodle Club speciality - ownerhandled.

March 18-19th,2009-At her first UKC conformation show, she attained her championship in the minumum of 4 shows. She also recieved multiple group placements!

December 2009-Indigo competed in UKC in  and recieved 2 more passes towards her Grand champion title, but more importantly, recieved a Best in Show from and esteemd AKC/UKC judge!
May 2010-At her next UKC show in , Indigo recieved group placements and a BEST IN SHOW again!

June 2010- At the UKC Nationals (Premier), she won a hard earned champion class against a dozen top champion poodles.

July 2011- Finished her UKC Grand Champion title with 4 Group 1st awards! MN

May 2012 - Gained 2 legs towards her AKC lure coursing title- 600 yards in 36 seconds!
October 2012- has her first litter of 7 blue and silver pups- she is a great mom!
August 2013- Earns her AKC lure coursing title! - AKC MN
April 2014- Earns her UKC rally obedience title in the minimum of 3 qualifying scores in a row! (with only a week's practice!) - UKC MN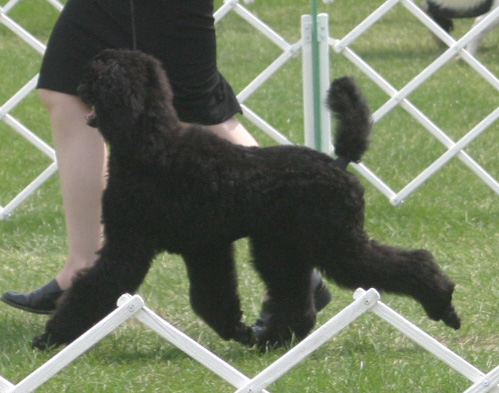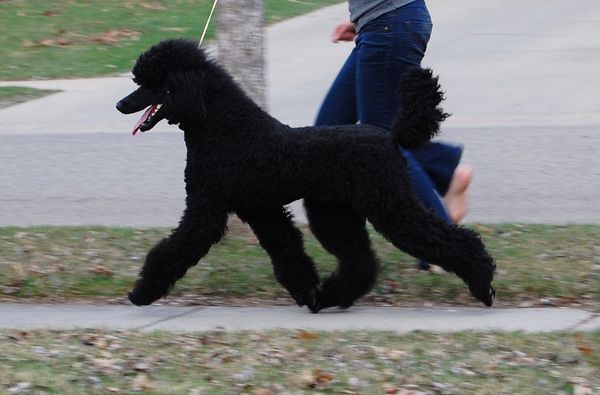 Indigo's first show
(UKC novice puppy class) at 4 months old. And at over 2 years old.